Our Patio Sliding Door Specialists in South Bay Repair All Types of Patio Sliding Glass Doors. We Offer 24/7 Emergency Patio Sliding Door Repair Services And Repair Broken And Damaged Patio Sliding Doors.
Sliding Door Pro services offer expert repairs on sliding patio doors at very affordable prices in South Bay. Our Mobile Door Repair Services visit you directly to your home at your convenience. We have all stock with our mobile services that are necessary within high quality to replace parts and make your sliding patio door slide like new. We are dedicated to building lasting relationships with all our customers. Has your Patio Door Glass Seal Failed or is the door getting increasingly harder to open? Sliding Door Pro provides complete patio sliding door repair, replacement, and new tempered glass solutions.
Patio Door Wheel Repair in South Bay
One of the more common issues we repair is the wheels which can become corroded, damaged, or fall off the track. It is also possible that your wheels can have just been worn out over time. Getting one of our team members to come out on-site remove your door and take off your Old Patio Door Rollers and add in a new replacement roller assembly will fix your issue. Our licensed and insured team can replace your rollers on several types of Sliding Doors such as sliding aluminum doors, screen doors, and glass doors.
South Bay Patio Glass Door Replacement
If you are suffering from a broken patio glass door, sliding door, or other glass door and then it is the right time to call Sliding Door Pro at 305-526-4297 for Sliding Glass Door Repair Services. We ensure that we will secure your property with a new patio glass door or repair the existing one. We believe that within the region of South Bay no one knows better about patio glass doors and Sliding Glass Door Services & we are the right Patio Glass Door Repair Company for your door repair needs.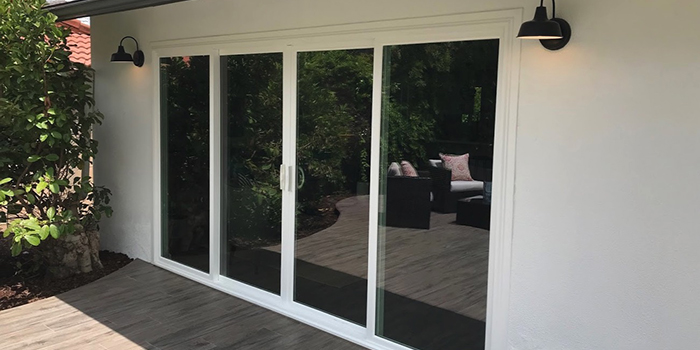 Most homeowners and business owners using Glass Windows & Doors for all their Patio Glass Door Repair and replacement in South Bay. Our service is backed by more than 15 years of experience, and we help to make a level to offer the same day Patio Glass Door Repair and replacement service. So, we are a Glass Door Repair company you can trust on, 24/7 even on nights and weekends.
24/7 Hour Patio Glass Door Repair Services in South Bay
If you discover a damaged patio glass door at your home or business place, we'll be there in 30 minutes within South Bay region. Our team is on call for Emergency Patio Glass Door Replacement or repair 24 hours a day, 7 days a week, as well as holidays. We first put your safety.
Why Choose Us for Sliding Glass Patio Door Repair in South Bay?
Technicians at Sliding Door Pro are certified and insured to provide you with high-quality glass repair and replacement services and make a particular point to arrive on time and to provide you with wonderful customer service. We know how a Broken Door can put down your day, which explains why we work promptly and efficiently to handle your patio glass door repairs properly the first time.