Hire Sliding Door Technicians For All Types of Commercial And Residential Sliding Door Roller Repair Including Sliding Glass Door Roller Replacement, Broken Sliding Door Roller Repair, Patio Sliding Door Roller Repair.
We can provide your entire custom sliding door roller repair. Whether replacing, repairing, or fabricating new or old door rollers, We at Sliding Door Pro specializes in delivering cost-effective solutions roller repair service.
Sliding Patio Door Roller Repair
Does your lawnmower kick up a rock and break the glass in the house of your patio door? Yes, Sliding Door Pro can provide you an estimation cost on the phone if you provide us the approximate size of the door. Our professional team is specially trained to work on both doors either single pane or dual pane Patio Doors of all sizes. Just call us today to schedule an appointment for a glass replacement.
Eventually, every sliding glass or patio door will need attention when the door is stuck. They get harder and harder to open and close over time and the most common problem is that the Rollers of The Door they slide on simply wear out. The door used as an example in this article finally got so hard to move that children could barely open it and the handle broke off from the excessive force. It was (past) time to do something!
Commercial Sliding Door Roller Repair
Sliding Door Pro specializes in an array of sliding door roller repair services including the supply; installation and repair of domestic, commercial, industrial, and Patio Sliding Doors - including sectional, rolling, and tilting residential sliding doors, and rolling doors & shutters for commercial and industrial applications. We also offer installation and servicing of windows, patio door.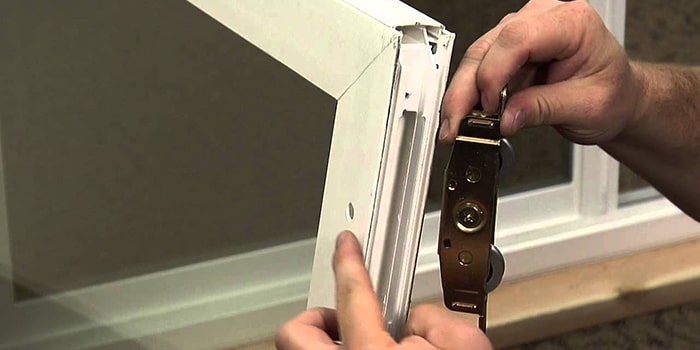 24/7 Hour Sliding Door Repair Service
We offer services, including preventative maintenance to all types and brands of Sliding Glass Doors, gates, and motors. Our service team is available to customers 24 hours a day emergency service, every day of the year. It is recommended to do service every 12 months by a qualified service technician as this will prevent major problems from occurring.
Contact Sliding Door Pro at 305-526-4297 for any residential, commercial or industrial door repairs and installation services. We provide the same daycare, 24-hour emergency door repairs, and services.
Sliding Glass Door Roller Maintenance
Sliding Door Pro has earned its reputation for sliding glass door roller maintenance, repairs, and service over many years. We service all types of Garage Doors and Automated Gates. Our highly qualified and experienced door repair team can undertake any type of jobs relating to sliding doors, roller doors, roller shutters, and automated gates. We undertake any size of work, small or large - no matter if it's an emergency or a job that wait.
We undertake all aspects of the residential sliding door and residential sliding door and roller repairs, servicing, and door troubleshooting including but not limited to Broken Glass, stuck sliding doors. Contact Sliding Door Pro for any residential patio or Window Door Repairs and installation services. We provide same-day services and 24-hour emergency door repairs and services.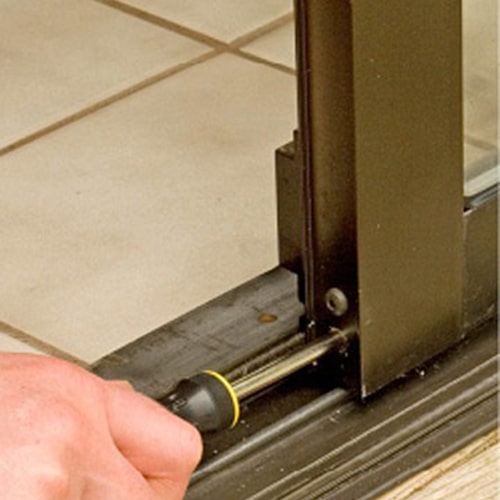 Sliding Glass Door Removal Tips
Most screen doors use spring-loaded rollers to keep the door from jumping off of the track. First, lift your door up and down in the track. Check if there is enough room to remove your door without adjusting the rollers.
Step 1. By rotating the screwdriver counter-clockwise you can lower the door.
Step 2. Use a slotted screwdriver to "pop" the rollers off the track.
Step 3. Now swing the bottom of the door out until you can drop the door down and out of the top track. Place your screen door on a worktable or sawhorse.
Step 4. Look into the frame of the door and identify the roller style that you need from the chart below. Follow the specific instructions to remove that style of roller.